Hello friends! I'm praying you and your loved ones are all staying healthy and making the most of your stay at home time where ever you are in the world.
It's time for our newest challenge at The Funkie Junkie Boutique blog and the talented Maggi is our hostess. She calls her challenge theme '
April Showers Bring May Flowers
', and her description follows:
Design a vintage or shabby chic project that incorporates a wet "something" with flowers. Examples: Stenciled or doodled raindrops, water distressed or crumpled paper, Tim Holtz's Umbrella Man, you get the idea, just have something that represents wet. Then, add some flowers to your project.
Sounds simple enough, but I can tell you this is one of those projects that was headed to the scrap bin more than once. The background just wasn't coming together, but I'm not one to give up. I decided to embrace the creative journey. In the end, I'm not displeased with it, and I think this card might bring a smile to my daughter's face when she receives it.
First, here are some additional close ups, and following I will outline my steps. Sorry, I didn't take photos, but my steps are pretty straight forward.
Inspired by Stacy's
(Tattered Nest Designs)
tag
here,
I got out my inks, Oxide Sprays, Tim Holtz Florals and Prima's raindrop stencils and Distress MicroGlaze and started to play. I didn't follow Stacy's wonderful tutorial to the letter, preferring just to play and see what happens. I guess I didn't use enough of the microglaze through the drops stencil in places, and I would guess that stencils with bigger openings function better with this technique. My raindrops lost their form or got lost completely once I sprayed with Oxides. But I was quite happy with the flowers, so here are the steps I took to salvage the panel and to complete my card.
Background:
1. Dip a panel of water color paper into watery puddle of Tattered Rose Distress Oxide, drying and re dipping until happy with color.
2. Place Floral stencil over bottom and blend microglaze with blending tool. Place raindrops stencil over top portion and repeat blending. (I did not layer mine like Stacy did.)
3. Spritz with water and then Broken China Oxide spray. Dry. This is when I realized I wasn't happy with the raindrops.
4. Blend the sky portion with Stormy Sky ink.
5. Blend a darker blue ink (Chipped Sapphire) through the drops stencil.
6. Spray a scrap of bubble wrap with Victorian Velvet Oxide spray. Spray card with water and tap inked bubble wrap randomly. Dry.
6. Flick the top portion of the panel with water, sprinkle with Glistening Glass Molten Dimensions powder and heat to melt, forming little raindrops.
7. Smudge Picket Fence crayon over 'drops'. (I know it looks more like a hail storm, but that is something that represents wet, right?)
8. Stamp images from Field Notes and Distinguished using Ground Espresso Archival ink. I did manage to snap a shot before I added my details.
Move onto the details:
1. Alter an older Baseboard frame
with Cracked Pistachio and Peeled Paint Distress Embossing Glazes, Crackle Paste and crayon. (I plan to have a tutorial on Distress Embossing Glazes in a couple of weeks time for our Saturday Showcase at The Funkie Junkie Boutique, so be sure to check back for details on how I altered this.)
2. Repeat using the glaze powder on edges of a card blank.
3. Die cut a bunny (Bunny Hop) from white card, color him with Worn Lipstick and Walnut Stain inks and doodle a bit.
4. Die cut some tiny flowers from a scrap of pink Oxide sprayed card and embossed some 'grass' with Cracked Pistachio Distress Embossing Glaze.
5. Stamp the umbrella from Distinguished stamps set in Black Soot Archival also on the pink scrap and fussy cut.
6. Using the Distress Embossing Pen, scribble to 'wet' the umbrella and heat emboss with Weathered Wood Embossing Glaze.
7. Paint a portion of a used cotton swap stick (we do NOT want to waste our supplies!) with Black Soot paint, heat emboss with more Weathered Wood Glaze powder and smudge with Picket Fence crayon.
8. Attach umbrella image to stick with Distress Collage Medium Matte.
9. Stamp quote from Tiny Text on white card scrap in Ground Espresso Archival ink and adhere to scrap of chip board.
10.Heat emboss quote with Weathered Wood Embossing Glaze and add more color with Chipped Sapphire crayon.
Assemble card:
1. Trim chip board from a canned cat food box and adhere to panel to provide dimension.
2. Adhere panel to prepared card blank.
3. Adhere embellishments to card with collage medium.
That's it for me today. I'm off to try Stacy's technique this time following her directions! LOL! I hope you will dig into your supplies and create a project for our
April Showers Bring May Flowers
challenge. I can't wait to see what you'll make!
As always, the winner will earn a chance to be a Guest Designer at a future date at
The Funkie Junkie Boutique blog
, and everyone who enters and follows the rules will go into the draw for the chance to win a $25 spending spree at
The Funkie Junkie Boutique
. There are also Top 3 Badges for three additional outstanding entries, chosen by the Design Team. Please see the blog for details.
Sending out big virtual hugs! Stay safe, stay in, stay healthy!
Sara Emily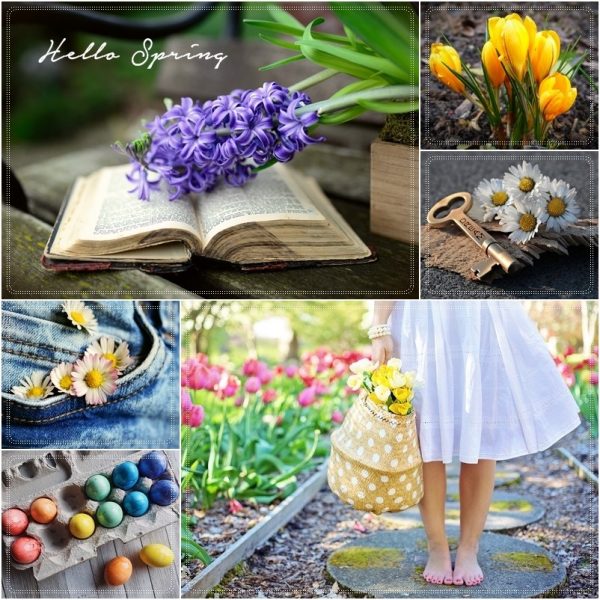 The following products were used and can be purchased at
The Funkie Junkie Boutique
:
Sizzix Chapter 1 Tim Holtz Thinlits Dies - Bunny Hop
Stampers Anonymous Tim Holtz Layering Stencil - Floral
Stampers Anonymous Tim Holtz Stamp Set - Field Notes
Tim Holtz Cling Stamps - Distinguished
Stampers Anonymous Tim Holtz Stamp Set - Tiny Text
Tim Holtz Distress Texture Paste 3oz Crackle
Ranger Tim Holtz Distress Collage Medium Matte
Ranger Distress Micro Glaze
Tim Holtz Distress Embossing Dabber
Tim Holtz Distress Embossing Pen 2pk
Tim Holtz Distress Embossing Glaze
- Cracked Pistachio, Weathered Wood, Peeled Paint
Tim Holtz Distress Crayons
- Walnut stain, Picket Fence, Chipped Sapphire
Distress Oxide Pads
- Tattered Rose
Distress Oxide Spray
- Victorian Velvet, Broken China
Distress Paint
- Black Soot
Distress Ink
- Walnut Stain, Worn Lipstick, Broken China, Shabby Shutters, Cracked Pistachio, StormySky, Chipped Sapphire
Distress Archival Ink
- Black Soot, Ground Espresso
Eileen Hull Molten Dimensions
-Glistening Glass